Try one of our signature selections and see what everyone's talking about!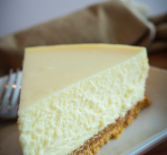 The Original Cheesecake
SKU 00002
Product Details
A perfect plain cheesecake with a graham cracker crust! If you like cheesecake, this is the best cheesecake! EVER!!
Save this product for later
Order online and pick up Wednesday's or Friday's between 12pm-5pm
809 N Magnolia Ave, Ocala, Fl 34475
~Walk-in's are welcomed on a first come first serve basis Wednesday's and Friday's~
SHIPPING
NATIONWIDE!
Please inquire within for a shipping quote - Text

352.299.5233